Minimum specs:
iOS: 9 or higher (Devices: iPhone only - iPhone 4s and later.)
Android: 5 or higher
Wi-Fi with internet access
What can I do with it?
Select your workout
Change views
Control resistance
Change gears on the Bkool Smart Bike
How does it work?
It's very easy to use.
Open the Bkool Remote on your mobile, then, on the computer, log into the Simulator as usual.
The application will detect that you have logged into the Simulator.
Confirm your username.
Note:
Your mobile has to be connected to the same Wi-Fi network as the device on which the Simulator is running.
Bkool Cycling Remote Control will officially no longer be available for download it from the different stores. We don't rule out re-introducing  in thite future, once we make significant improvements.
Now simply slide your finger to where you want to move in the Simulator and tap on the mobile screen to select the desired option.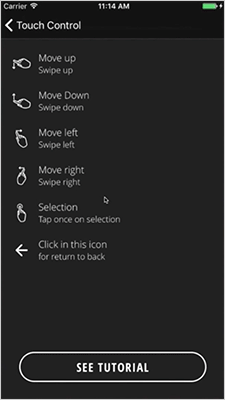 If you would rather see buttons to scroll and confirm, you can change this from the application settings.
Options
When you start a session, you will be taken to a screen where you can change the following:
Size of the info section. You can choose from XS to L, depending on whether you want more or less information on your session.
Type of view you prefer. Remember that routes and the velodrome let you choose between 3D, real video or map views.
Map type. You can also choose the one that best suits you.
Rear-view mirror. To keep track of your competitors.
You can access them all by simply tapping on the option on your mobile.
But that's not all; you can also use the Bkool Cycling Remote Control app to adjust your trainer's resistance and to turn ERG mode on and off.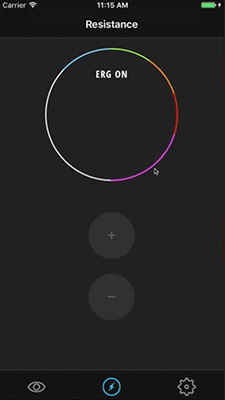 ---
Change gears on the Bkool Smart Bike
If you have the Bkool Smart Bike, you can change gears with it.
There are 15 gears available, from low to high.
You will use the low gears when the gradient increases, and the high ones to ride at high speed.
To change gears press + or - .
If you press inside the circle, you will go to ERG mode, where you specify the watts instead of using the gears.