To link your Bkool account to your Garmin, Strava or TrainingPeaks account, just go to My profile and activate them.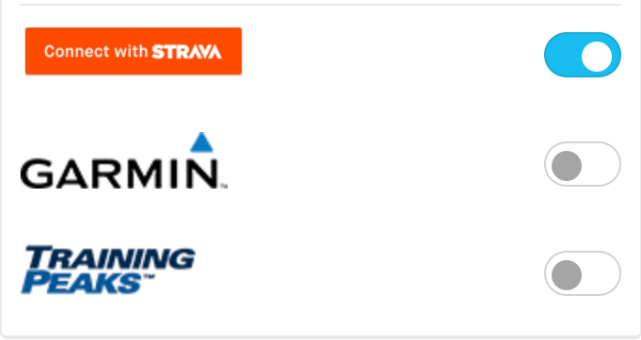 The sessions are only synced from the time the accounts are linked, so any sessions done earlier will not be synced.
Synchronization with Strava and TrainingPeaks is done in both directions (we receive your activities and send those you do in the simulator). In the case of Garmin, we only receive the activities that you carry out, we cannot send them automatically.