If you use a non-smart trainer or bike, you can pair your speed sensor, cadence sensor or power meter by clicking on the ANT+ and Bluetooth technology options in the top right-hand corner, or in the vertical menu on the left-hand side of the Simulator

.
Bear in mind that when using one of these sensors, the resistance of your non-Smart trainer or Bike cannot be controlled from the Simulator.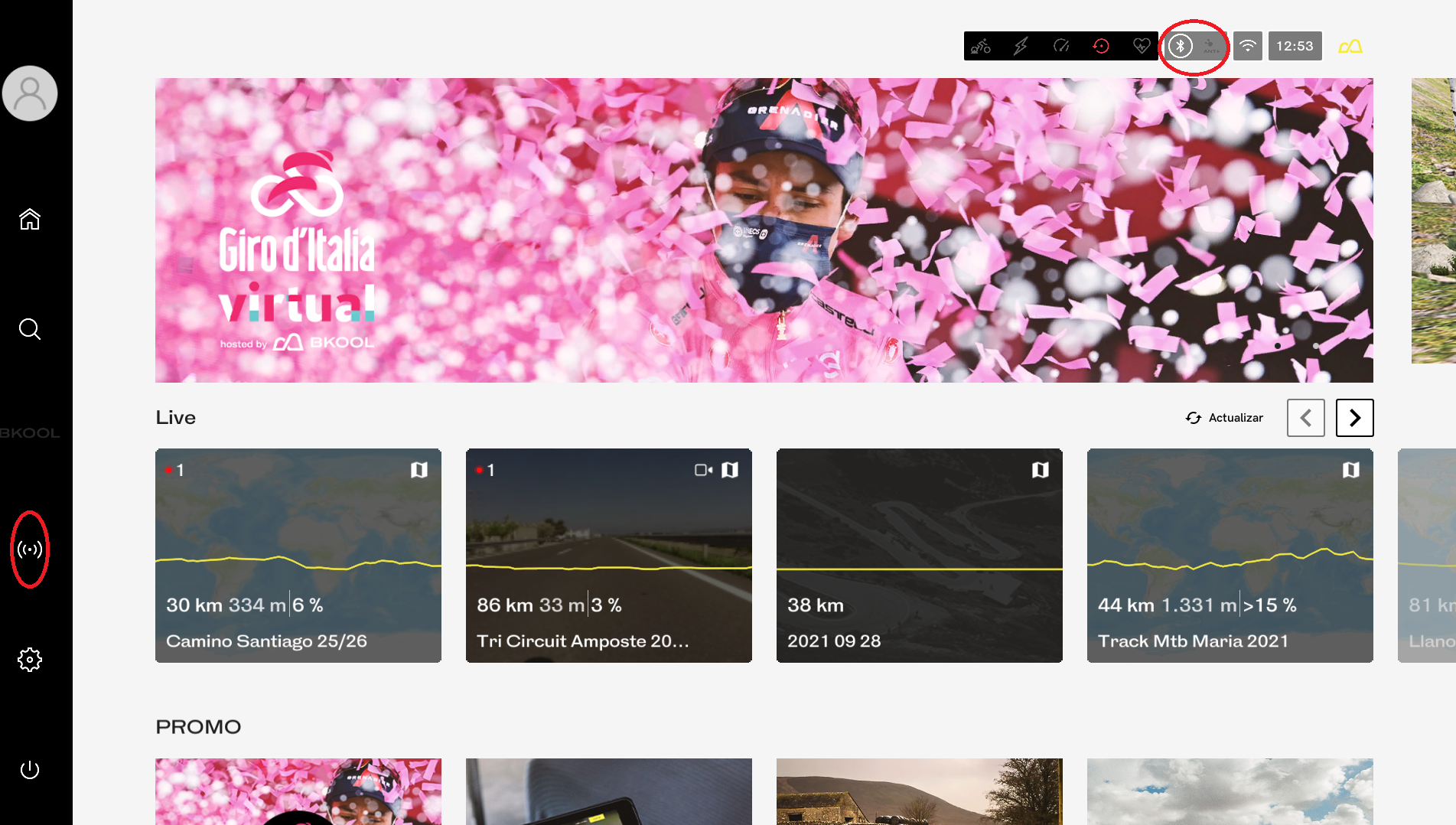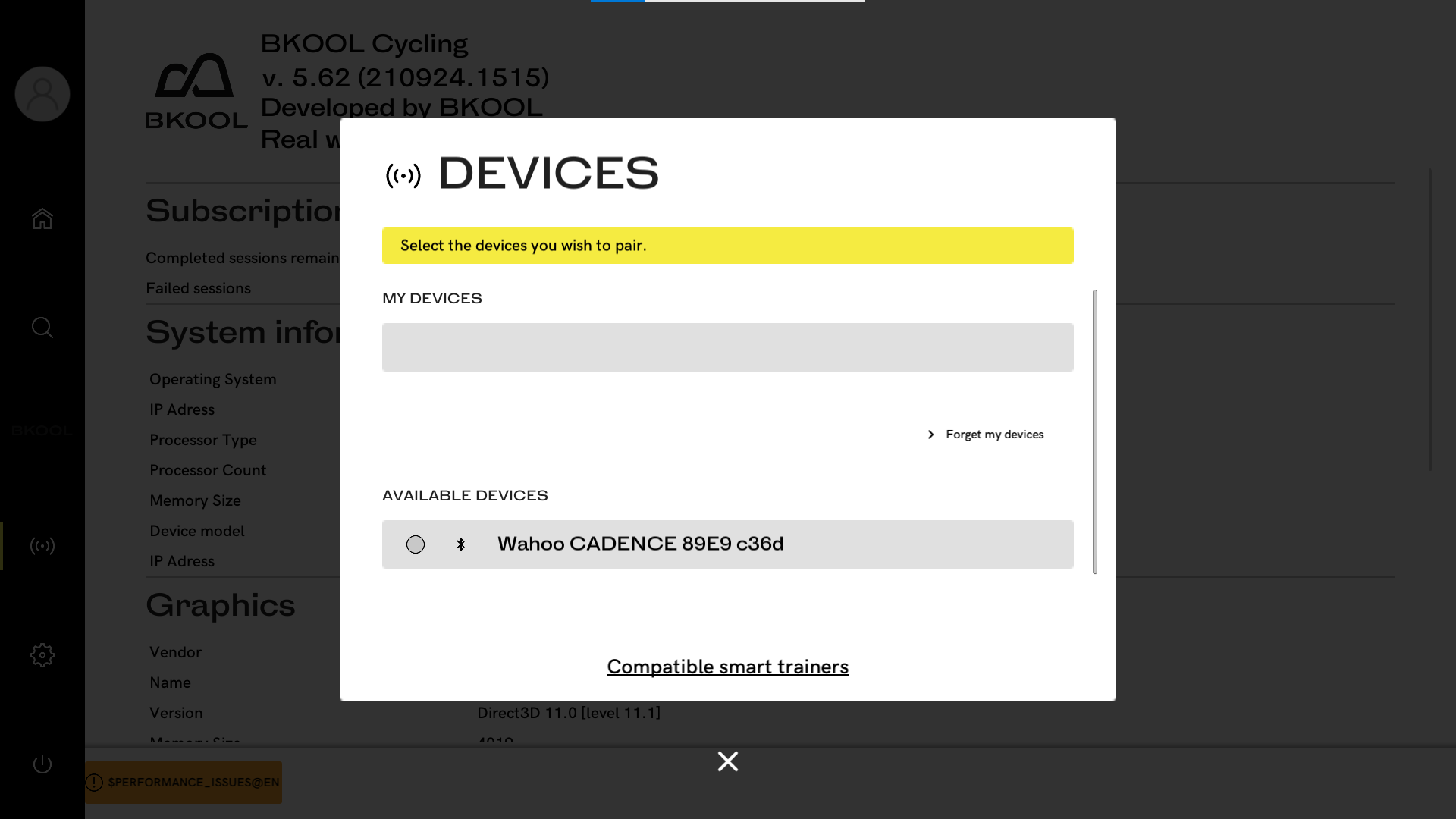 Once the device has been found, you will be able to return to the main menu and select the session you which to do.