They are those sessions where more than one user is riding at the same time, and to which you can join and pedal directly.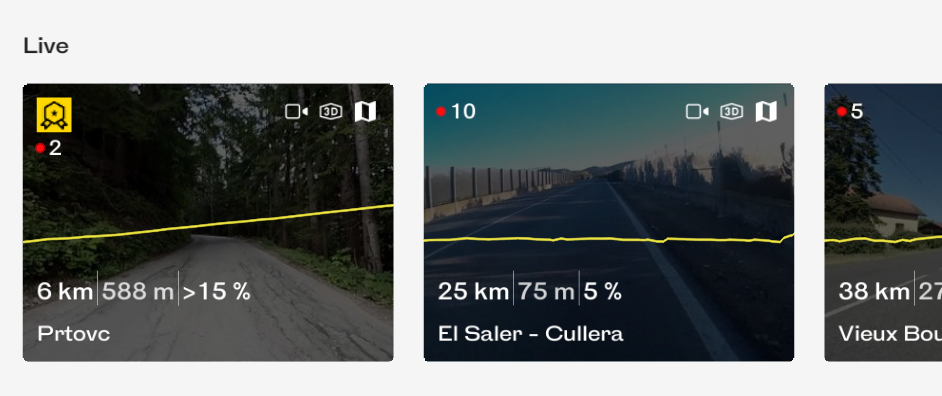 Once the session is selected and before it starts, you will see the session's specs: distance, elevation, AVG slope, and the time since the session started. If you decide to join, you can do so from the start or from the position of the last rider.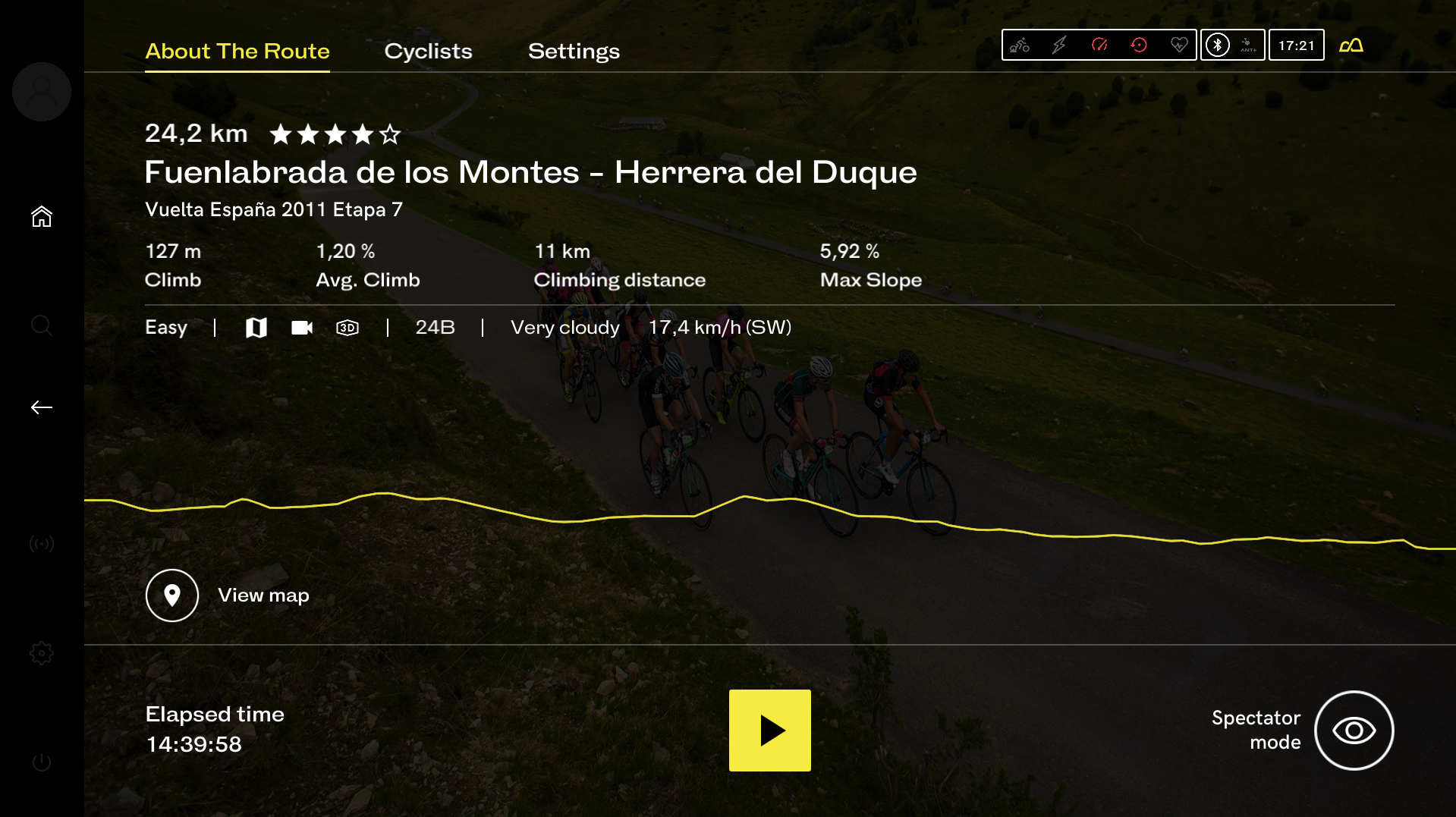 You can also see who the other riders are and their level by clicking on the "Cyclists" tab.