Once logged, you have to pair your device (trainer, bike, heart rate monitor, etc.) to the Simulator. In the main menu, in the upper right part you can find the two communication technologies that you can use, ANT + and Bluetooth.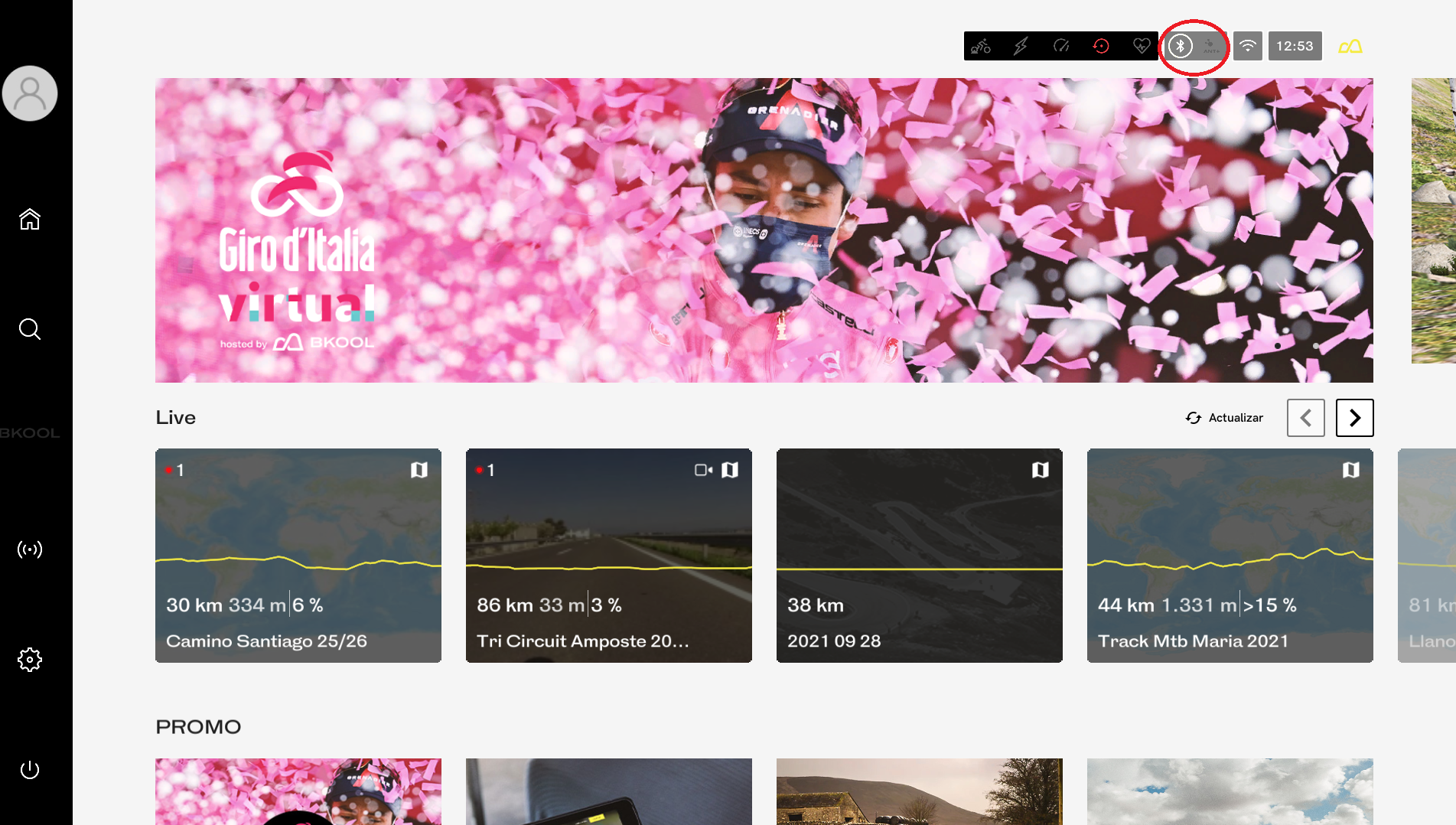 In the upper right you will see the time, the internet conexion and the two communication technologies you can use to pair your device. The rotating arrow around them means that the simulator is scanning for devices to connect. You can click on these two technologies or on the button on the side menu

.+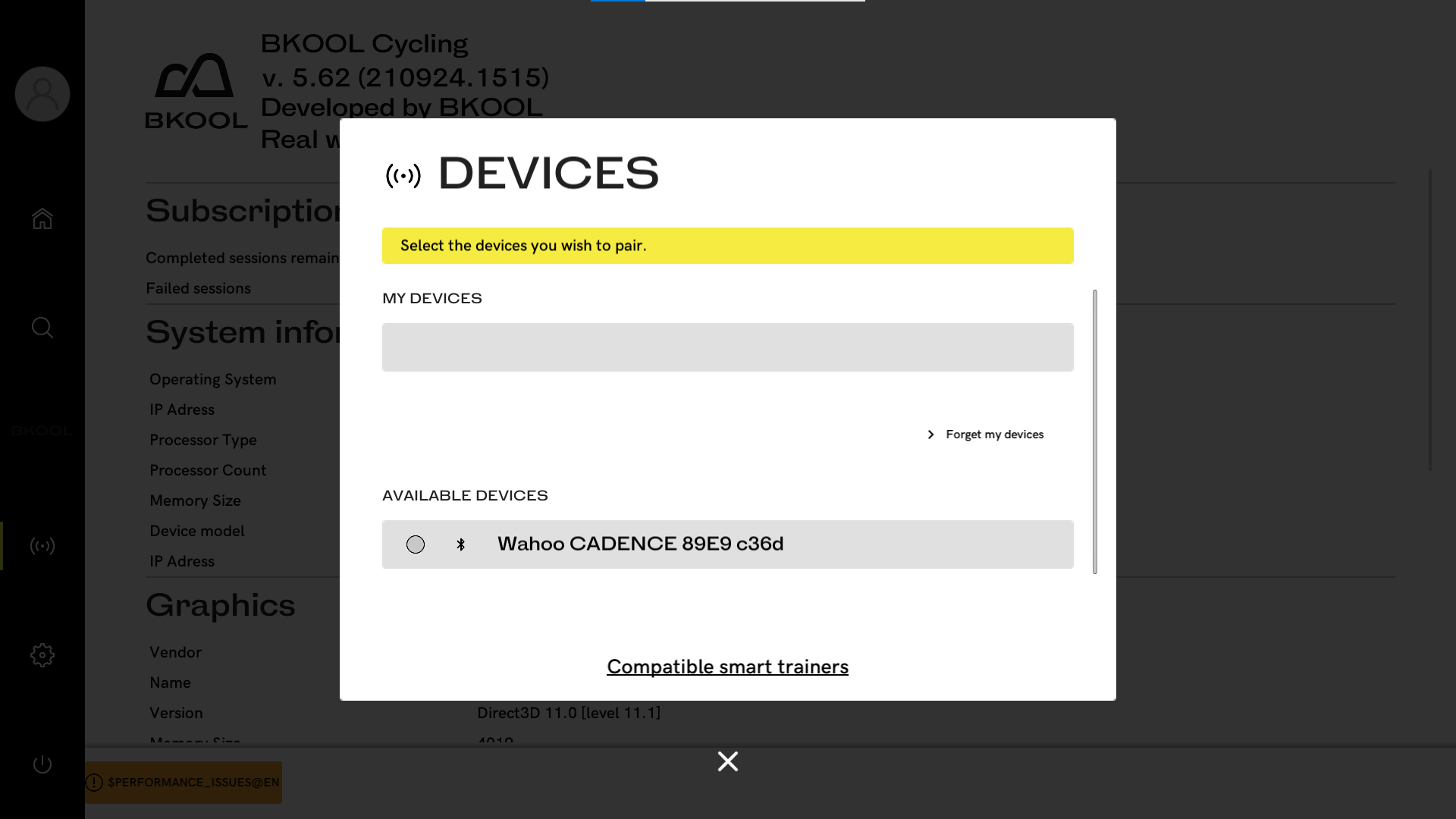 When the Simulator finds your trainer or bike, select it by clicking on the circle.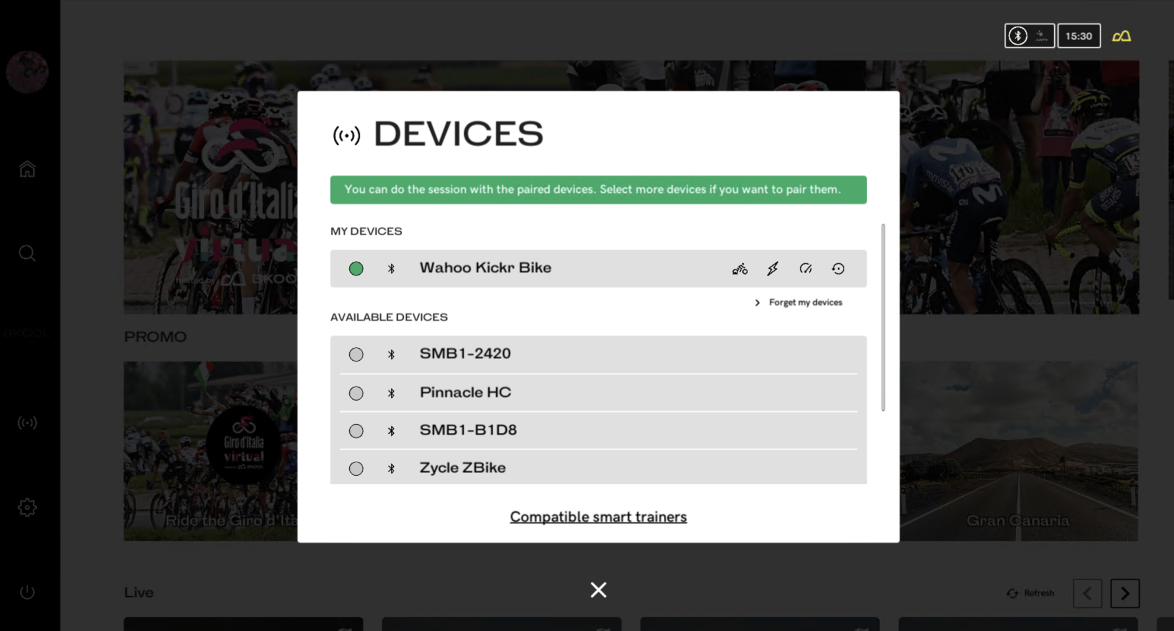 Once your trainer, Bike or sensor has been paired, you will access the final pairing screen and you can return to the main menu and start the session you want.