BKOOL has 3 different velodromes:
-Luis Puig. Inaugurated in 1992 to host the World Track Cycling Championships, it is located in Valencia.
With a capapcity of 6000 spectators, it has a track 250 meters long. It regularly hosts tests of various WorldTour teams, such as Astana or Trek, among others.
-Galapagar. A benchmark in track Cycling in Spain, the Galapagar Velodrome is located in a 62x110m enclosure, and it is made up of a concrete track with a curve of 8%.
Being a multidiciplinary space, it was renovated in 2007, iproving the resistance of the track, with an iconic green color.
-London Velodrome. It is the fastest track in the world. Everyone from beginners to elite riders are able to ride the track at this iconic venue.
Website
From bkool.com you can schedule a velodrome session, setting the time or the laps you want to do.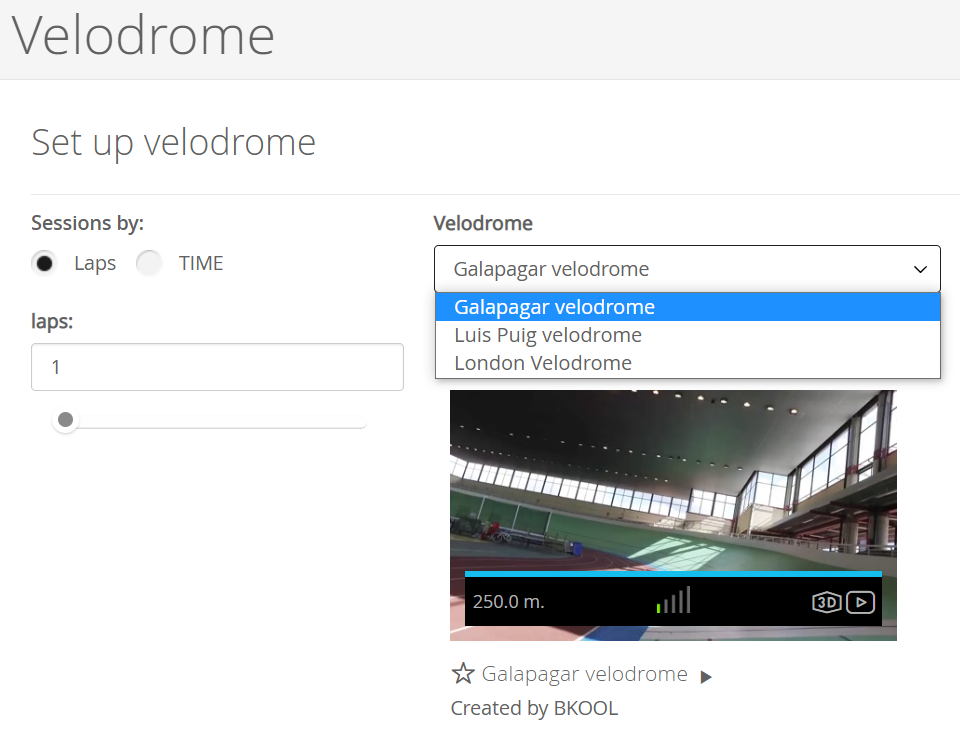 BKOOL Cycling
You can access the velodrome sessions by logging into BKOOL Cycling, clicking on the magnifying glass and then selecting the velodrome option.