You can customize your avatar's jersey in BKOOL Cycling. Once inside the simulator, click on your photo and then on equipment, your wardrobe will appear first, where you can find all the equipment you already have, if you click on the little arrow you return to the previous menu, where you will be able to see the different groups of kits.
Enter each group to see the jerseys that are available and their prices, once you know the jersey you want to buy with your Bkoins, you simply have to click on it, so that the buy button appears on the right.
You should always make sure you have more Bkoins than the cost of the jersey you want to buy.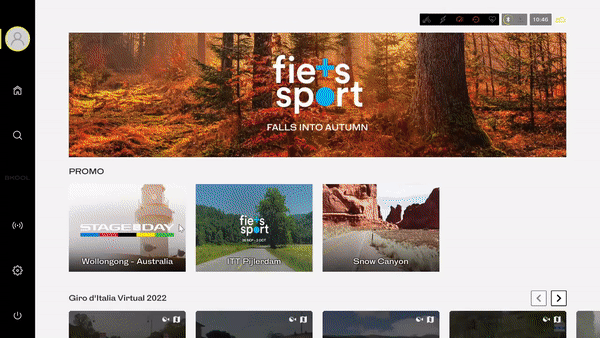 To get points you must use a smart trainer or a power meter, keep in mind that not finishing the session or using the slope reduction will always mean you get fewer points than that route is worth.
At the moment, it is not possible to select the helmet or color you want, since the color of the helmet that each avatar has refers to their sport level.
🟡 Level Amateur 🔴 Level ACTIVE
🟢 Level PRO 🔵 Level ELITE
You can also customize the bike you want your Avatar to use, buying the one you like best.